Hope you are doing great.
Our client is looking for Salesforce Health Cloud Lead Developer
Find below the Job Description. Kindly reply me back with your updated resume, contact details and best time to reach you.

Job Term: Contract (12 Months)
Location: Dallas, TX
Interview Mode: Phone and Skype
Job Description:
QUALIFICATIONS
"Technical Lead" capacity with strong force.com development skills along with strong communication skills who can easily understand the functional requirements and specifications, then lead the implementation.
Overall 12+ years' experience and a minimum of 5 years of experience with Salesforce.
Strong Salesforce customization and configuration experience who has led at least four force.com custom application developments.
Handled a team of onsite and offshore.
Experience into Health care domain with providers/payers experience.
Strong experience with health cloud.
Hands on development experience using Salesforce configuration and customizations using Apex, Visualforce, Triggers, etc.
Development experience in UI technologies such as Lightning Design System (LDS), and Lightning Components development.
Proven Integration experience using integration techniques REST, SOAP APIs, oAuth and Single Sign On (SSO).
Knowledge of product development lifecycle (SDLC) and DevOps kits like GIT, Jenkins, JIRA, Confluence, etc.
A thorough understanding of Salesforce Deployment Process and tools like ANT, Change Sets, and Force.com IDE.
Ability to work collaboratively in a creative, Agile environment and manage agile stories and assignments.
Ability to perform code reviews and troubleshoot software development issues.
Thanks & Regards,
Mamta Giri|Technical Recruiter
KPG99, INC
3240 E State, St Ext|Hamilton, NJ 08619
Direct 609-681-2599
mgiri@kpgtech.com
Other jobs that may be of interest
Techgene Solutions LLC
- 5 days ago
Dallas, Texas

Salesforce DeveloperDallas, TX6 months C2H"Those authorized to work in the United States without sponsorship are encouraged to apply.s and those authorized to work in the US are encouraged to apply. We are unable to sponsor H1b candidates at this tim...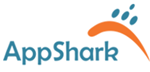 Please do share the resume at harsha(dot)penumuchu(at)appshark(dot)com/(214) 269-3461 Ext-144Role: Salesforce DeveloperDuration: Full TimeLocation: Dallas,TXSoftware Requirements:7+ years of experience in IT with 4+ years of salesforce working with S...
Net2Source Inc.
- 6 days ago
San Antonio, Texas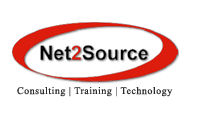 Net2Source is a Global Workforce Solutions Company headquartered at NJ, USA with its branch offices in Asia Pacific Region.  We are one of the fastest growing IT Consulting company across the USA and we are hiring "Job Title" for one of our clients. ...
KPG 99 Inc.
- 30+ days ago
Dallas, Texas

Salesforce Lead Developer Dallas, TX 12+ Months Ps and Video Salesforce Lead Developer with Health Cloud experience QUALIFICATIONS "Technical Lead" capacity with strong force.com development skills along with strong communication skills who c...
Q1 Technologies, Inc.
- 6 days ago
Plano, Texas

Hi, Hope you are doing Great!!! This is Brajesh from Q1 Tech, Please Go through the Following Job Description and let me know of your interest. Role: Salesforce Marketing cloud developer Job Location: Plano, TX Duration: 12+ Months Interview:...

Junior Salesforce Developer- West Dallas,TXJob Description:If you are a seasoned web developer with hands on Salesforce development experience, this is the perfect opportunity for you. You will join a robust Salesforce team as a hands on developer an...