Food Safety Quality Assurance Manager
Edmonton, AB
Permanent
Do you have a background in food safety and quality assurance within food manufacturing, food assembly or food distribution? Is your post-secondary education in Biological or Food Sciences? If so, I want to hear from you!
Our Edmonton based client is looking to fill a Food Safety Quality Assurance Manager (FSQA) role in one of their Alberta based facilities and they may be waiting on you to apply.
Food Safety Quality Assurance Manager duties include, but are not limited to:
•Manage and support the Edmonton FSQA team and to other FSQA teams across Canada when/if necessary
•Ensure the highest level of quality and food safety
•Responsible for all FSQA quality metrics and activities
•Monitor all quality data for trends, themes, and opportunities for improvement.
•Develop and implement logical solutions
•Continually review and identify FSQA risks and establish preemptive practices for modification
•Conduct root cause analyses regarding non-compliances and process nonconformities and determine what corrective action should be taken
•Create, deploy, maintain all written quality and food safety programs, including site PCPs
•Ensure all FSQA protocols are being followed, including internal, regulatory and third party standards across
•Prepare client for third-party audits and regulatory inspections and act as point of contact for CFIA and local regulatory inspectors
•Lead and support local, national and global strategic FSQA initiatives, driving continuous improvement initiatives at all levels, including upstream with approved suppliers
•Conduct visits to client suppliers and work with procurement and supplier base to implement viable solutions and corrective actions
•Review, investigate and provide responses to FS complaints
•Train and provide all employees with necessary tools and direction
Food Safety Quality Assurance Manager Qualifications
•Post-secondary education in Biological or Food Sciences
•3 to 5 years of previous experience in a related role within Food, Manufacturing, Assembly, Distribution
•Excellent understanding of federal and local government regulations along with a strong familiarity of the SFCA/R
•Extensive knowledge of food safety systems and HACCP principles along with previous involvement with implementing and maintaining HACCP plans
•Background in food microbiology is a major asset
•Experience conducting internal and external audits (CFIA, BRC, SQF)
•Previous project management experience with a demonstrated change management aptitude
•Excellent organizational and time management skills
•Strong leadership and communication skills
•Energetic, enthusiastic, committed with a can-do flexible attitude
•Embrace change, challenge and working in an autonomous way
•Strong passion for food is an absolute must
If you are interested in this position, please click the "Apply Now" button or email a copy of your resume to Resource Manager, Jason Fowlow at Jason.Fowlow@randstad.ca. When emailing your resume, please note the Job Order Number and the Position Title in the subject line.
Other jobs that may be of interest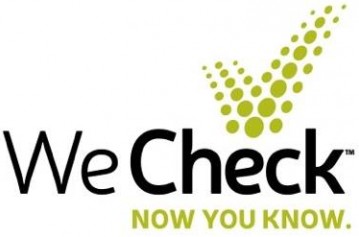 We Check is currently looking for mystery shoppers in your city for a wide array of different types of mystery shops. DETAILS Anonymously mystery shop various retail locations, restaurants, financial institutions, government agencies, and car dealers...